Diagnostic and conditioning system for Electric Mobility applications
As a result of various innovations in battery technology, new requirements for the charging technology occur. Newly developed lithium ion high-voltage batteries for electric and hybrid vehicles have entirely new charging characteristics and bring much higher demands on monitoring and safety. To meet these requirements, Deutronic has developed the Battery Conditioning and Diagnostic System for high voltage battery modules DBL1200HV-60.
This allows a user the conditioning of a single battery module to a desired charging height. To ensure the safety of the module during the conditioning process, relevant parameters such as temperatures and cell voltages are permanently monitored and displayed in case of error. The module conditioning is recommended in repository to extend the lifetime of an unused battery module. Furthermore, the exchange of individual battery modules of an entire high-voltage battery system is made possible by the module-related treatment.
The diagnostic and conditioning system for Electric Mobility applications must be planned and implemented according to customer specifications depending on the used high-voltage modules.
Battery diagnostic system
Extensive protection functions and self-protection functions
Short circuit and reverse polarity protection
Protection against defective batteries
Reliable sparking suppression
Comfortable menu navigation / charging parameter configurable
Built-in communication interface
Mini-USB port for firmware update
37-pin signal interface for cell contact plug
Sealed housing, protected against internal pollution
Cell voltage monitoring
Status indication via display and high power LEDs
Menu navigation: English, French, German, Italian, Spanish
Accessories: e.g. mains cable, wall mount adapter etc.
Option: Customized charging parameters
Option: Regeneration charging for deep discharged batteries
Electrical safety EN61010-1, EN60335-1, EN60335-2-29, UL61010-1,
CAN/CSA-C22.2 No. 61010-1-12
Utilized and approved by first-class automotive manufacturer
Specifications
| | | | | |
| --- | --- | --- | --- | --- |
| Typ | Input [V] | Output [V] | Output [A] | Cat. No |
| DBL1200HV-60 | 100-240VAC | 25-67,2VDC | 20A | nach Projektierung / after project planning |
Kontakt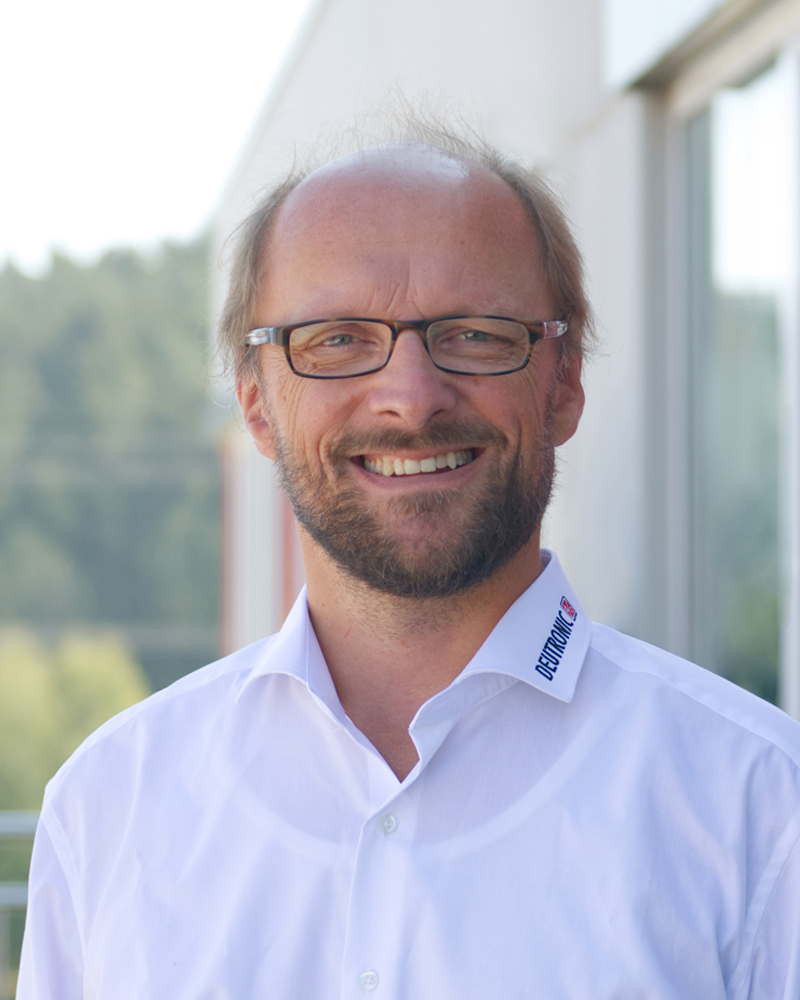 Udo Höfling
Charging Technology
+49 8707 920-135
u.hoefling(at)deutronic.com