About Deutronic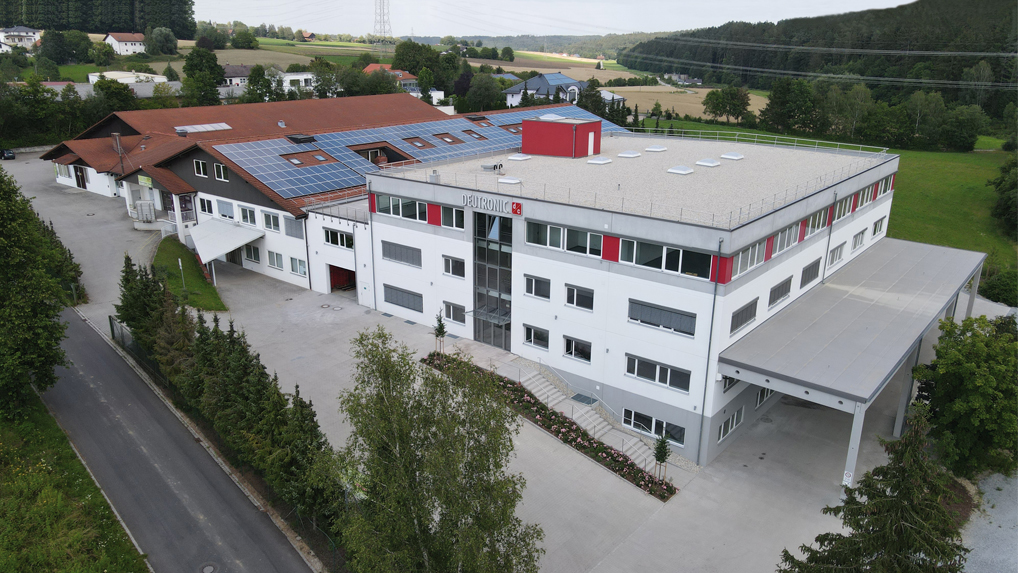 As an international established partner of the industry, Deutronic develops and manufactures intelligent power electronics and test systems in the highest possible quality.
The strength of the family owned and managed company lies in the realisation of application specific devices and customised solutions also for a smaller number of devices.
Deutronic was founded in 1983 in Adlkofen and is located near Landshut in Lower Bavaria. The owner-managed familiy company is still 100% family owned. Loyal to the company's motto "Power and More", Deutronic provides its customers with innovative all-in-one solutions with added value.
Additional Deutronic locations are located in the Czech Republic (Cicenice), USA (Spartanburg) and China (Shenzhen).
An international network of Qualified service partners takes care of maintenance, repair and the exchange of devices upon delivery of spare parts as well as during the commissioning of our systems.
DIN EN ISO 9001
We successfully meet the challenge to a controlled quality management system and are certified according to DIN EN ISO 9001 since January 25th, 1993. Being certified ensures that we have implemented the principles of a quality system and have full control of our high quality standards.

EMC Test Laboratory:
Electronic devices have to run properly, be secure and safe from interferences. They should neither influence other devices during the operation nor cause inadmissible circuit feedback. To be able to ensure this in the research and development processes, Deutronic has an in-house EMC test laboratory (electromagnetic compatibility). The laboratory with its consulting and proposed solutions is used together with local partners.

Research Centre:
The in-house research centre for energy storage technology systematically researches the behaviour of energy storage systems. The research results form the basis for an optimal operation. The focus lies on the optimisation of battery-saving charging strategies in the application. This leads to an extensive know-how in the field of battery charging technology.

Environmental Laboratory:
High-grade electronic products have to resist adverse environmental conditions steadily. Deutronic has a modern and well equipped environmental laboratory to be able to meet these requirements. Thus, it is possible to test products even under extreme environmental conditions form the product development up to the validation.